Corporate Yoga & Wellness Programs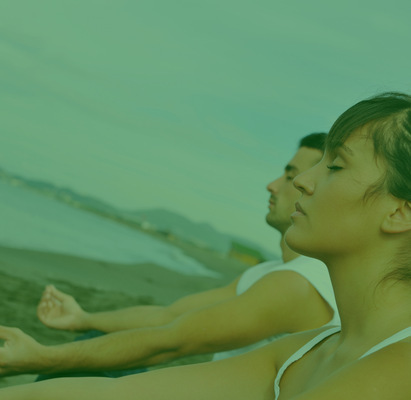 Corporate Yoga & Wellness Programs
Corporate Yoga & Wellness Programs
Our motive of corporate yoga is the extended concept of working peacefully in the midst of the hectic corporate atmosphere.
YSK also work for the welfare of the corporate employees & provide Corporate Yoga. It is a form of corporate wellness that teaches yoga through simple practices to the corporate staffs. It also gives a tool for employees as they need to manage stress, deal with the lack of sleep due to long hours & to manage their moods and emotions in a better way. Since, Yoga is the only form of practice which focuses on the physical body, mind, breath, emotions while conveniently reducing stress & anxiety. Happy & healthy employees improve productivity and leads company profitable in business.
Manage Stress & Anxiety
The practice of yoga helps one in stress reduction by promoting the relaxation of the body as well as the mind, by working on the cause of the stress with different tools.
Happy & Healthy Employee
Improving the health & well-being of the employees, improves the senses of employees.
Body,Mind,Breath,Emotions
Yoga means to be in perfect tune. Your body, mind and spirit; and the existence are in absolute harmony.
Increase Energy,Confidence,Focus,Creativity
The intense practice of yoga helps to increase energy, better immunity, confidence, concentration, more creativity.
The teachings of YSK for corporate yoga is based on the simple form of stretches, postures, breathing techniques, mindful meditations, etc., It has benefits such as, increase energy, confidence, focus, creativity; Also reduces anxiety, stress, fear, aggression, irritability; Improves flexibility, digestion, breathing, posture, gives better immunity.

Dhyana –Meditation
YSK provides a special technique for Meditation to improve to balance mind & body